passez à la version française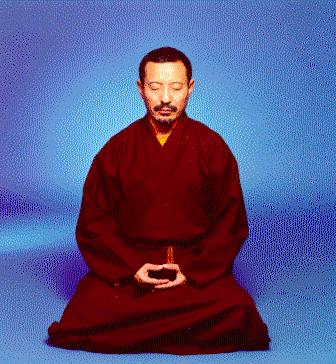 14-15 November, 1998
Visit
of


Zasep Tulku Rinpoche


The present Zasep Tulku Rinpoche is the 13th incarnation of this line. He was born July 1st, 1948 in Kham, Tibet, amidst miraculous signs that indicated he was a highly realized being. He was installed as the Abbot of Zuru Gompa, receiving the robes, hats and bowl of the previous incarnation. Like many of our other Tibetan Teachers, he fled to India in 1961 to continue his studies in exile with many revered scholar monks. In 1980, Zasep Tulku was invited to teach on both the west and east coasts of Canada. A Dharma center was created and Zasep Tulku was appointed as resident teacher for Gaden Chöling Mahayana Buddhist Meditation Center. Since then he has founded several other Dharma Centres in Canada and abroad. We are very happy that Zasep Tulku has agreed to come and teach us the following subjects this year.



Green Tara Initiation
Tara is called "Mother" because it is the mother who gives birth to children, who reacts the fastest, without hesitation, to protect her young and who knows that patience is the greatest quality to nurturing. The actual meaning of Tara is the transcendental wisdom of non-dual bliss and voidness, which simultaneously sees the absolute and conventional truth of existence. Tara is a deity of Buddhist Tantra and is a potentiality latent with every sentient being's mind. The practioner properly empowered by a Guru can, by Tantric practice, develop and learn to identify with and so eventually reach enlightenment.

---
Saturday, November 14th at 10:30 AM

---


Green Tara Commentary and Practice

These sessions will offer us the opportunity to receive further commentary and time to practice with the guidance of Rinpoche. .


---
Saturday, November 14th at 1:30 PM - 4:30 PM
Sunday, November 15th at 9 AM - 11 AM and 1 PM - 4 PM
cost of series $75


---

Please note that the Vajra Yogini Tsog which was scheduled on Friday, November 13th will be celebrated as planned.
---
1870 deL'Église
metro Vendôme or de L'Église
and bus No. 37
---


contact: (514) 765-3515



---
page design
rédaction de cette page